Kayaking on Ellis Bay
Tuesday, September 22, 2020
9:00am - 12:30pm Central West Alton, Missouri
Location Details
Audubon Center at Riverlands
301 Riverlands Way, West Alton, 63386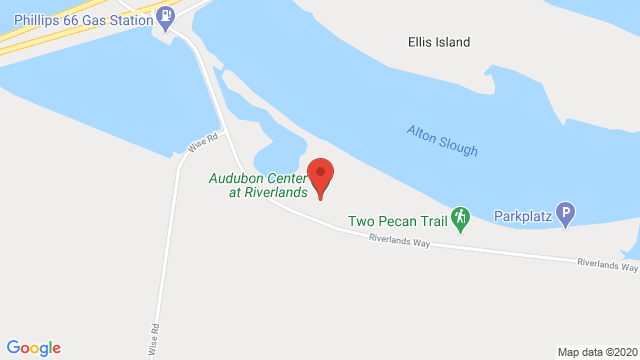 This 1.5 hour beginner-friendly class will begin at the Picnic Pavilion on Riverlands Way in the Riverlands Migratory Bird Sanctuary. Mississippi River Water Trail Association staff will discuss water safety guidelines and review the basics to kayaking on Ellis Bay. Participants and guides will then launch their boats and set off to paddle around Ellis Bay. Each session will be accompanied by a Riverlands environmental educator that can interpret and highlight the diverse wildlife that can be viewed along the Mississippi River. * Participants will meet at the Picnic Pavilion on Riverlands Way (just down the road/past the Audubon Center at Riverlands).
Sessions Offered:
9:00-10:30a Session
11:00a-12:30p Session
Cost & Registration:
$25 per person, sessions are limited to 7 people to maintain safe physical distancing
Registration is required.
Weight Limits:
Our boats are typically limited to 300 lbs. Please contact Michelle if you weigh 260 lbs or above, so that we can accomodate with the appropriate kayak. Email: Michelle.Wiegand@Audubon.org to inquire more.
What to Wear/Bring:
We highly recommend you wear synthetic fabrics only (no cotton).
Closed toe shoes are required
We recommend wearing sunblock
Hats are also recommended
Water for hydration