Field Day Friday - Wild Wetlands
Friday, June 30, 2023
9:30am - 11:00am Central WEST ALTON, Missouri
Location Details
The Audubon Center at Riverlands
301 Riverlands Way, WEST ALTON, 63386, MO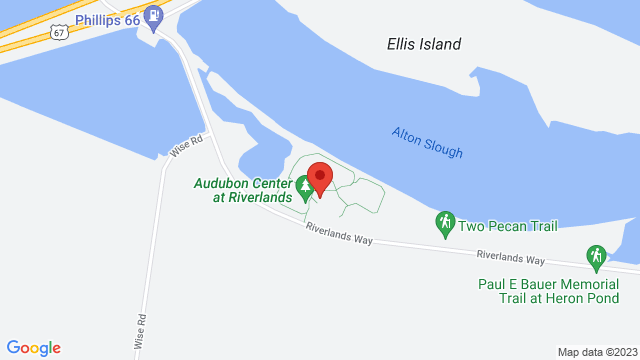 The Audubon Center at Riverlands is back with our summer series, Field Day Friday! Join Audubon and Army Corps of Engineer staff at Riverlands Migratory Bird Sanctuary to experience nature and learn what kind of plants, animals, flying, and crawling creatures spend their time here! Come explore Riverlands with friends, family, or as a solo participant. These 1.5-hour sessions are FREE to the public and will take place outdoors at our Nature Amphitheater. Registration is encouraged to manage and limit group size*.
*Tickets are limited to 6 youth per group in order to ensure that many families have the opportunity to enjoy these free programs. Families can register for participating youth; attending/chaperoning adults do not need to fill out a registration.
The Mississippi Watershed provides drinking water, industry, recreation, and hosts a significant migratory flyway for over 300 bird species! Visitors will participate in a short Wetland Walk to explore this vital habitat. Discover what kinds of wildlife this wetland habitat supports and what benefits it has to people, plants, and animals. Visitors will then practice netting for macro-invertebrates in our Frog Pond at the Audubon Center at Riverlands!