Field Day Friday - Migration Along the Mississippi
Friday, July 14, 2023
9:30am - 11:00am Central WEST ALTON, Missouri
Location Details
The Audubon Center at Riverlands
301 Riverlands Way, WEST ALTON, 63386, MO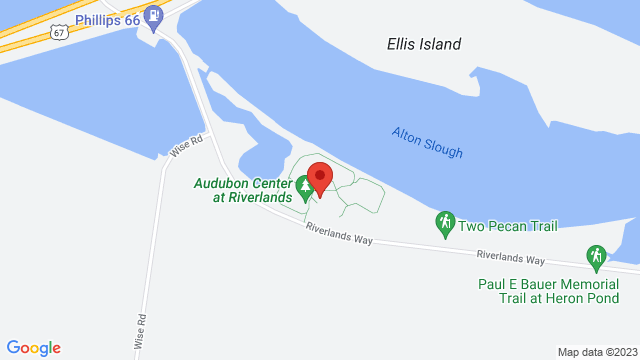 The Audubon Center at Riverlands is back with our summer series, Field Day Friday! Join Audubon and Army Corps of Engineer staff at Riverlands Migratory Bird Sanctuary to experience nature and learn what kind of plants, animals, flying, and crawling creatures spend their time here! Come explore Riverlands with friends, family, or as a solo participant. These 1.5-hour sessions are FREE to the public and will take place outdoors at our Nature Amphitheater. Registration is encouraged to manage and limit group size*.
*Tickets are limited to 6 youth per group in order to ensure that many families have the opportunity to enjoy these free programs. Families can register for participating youth; attending/chaperoning adults do not need to fill out a registration.
Visitors will learn about who, when, where, and why birds migrate. Learn why Riverlands is such a valuable resource for over 60% of North American migrating birds. Visitors will get to become a migrating bird, learn what benefits and obstacles they face throughout their journey, and how people can help to support them.